The Lake of Segrino is a small prealpine lake of glacial origin. It is located within the Province of Como in Lombardy, between the municipalities Canzo, Eupilio and Longone al Segrino.
The lake is a protected area managed by a consortium consisting of the Mountain Community of the Lariano Triangle and the municipalities of Canzo, Longone al Segrino and Eupilio. Among other things, this means that fishing is only allowed with a special permit.
This lake is one of the least polluted lakes in Italy, partly because it is chiefly fed by subterranean springs rather than by rivers. Also, there are hardly any factories or similar near the lake.
Along the shore of the lake is a 5 km long bike and hike lane.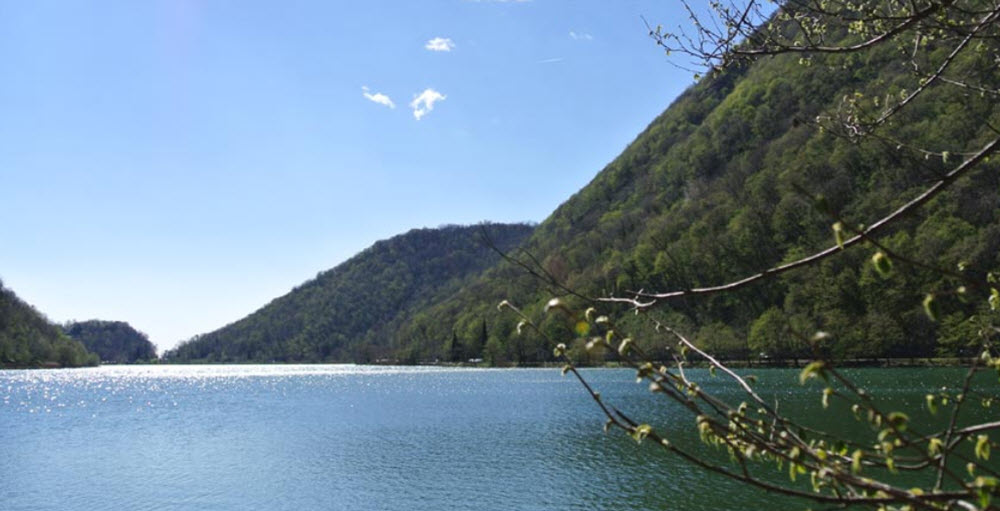 Names
English name: Lake of Segrino
Italian name: Lago del Segrino
Lombard name: Segrìn
The name Segrino is believed to be derived from the Latin word Sacrinum (or Secrinum), which in turn is believed to be a Latin adaptation of the Celtic name Segarinos, which means stream of respect. The fact that the lake is fed by underground springs might have caused it to be regarded as sacred by the Celts.
Short facts about the Lake of Segrino
| | |
| --- | --- |
| Location | Province of Como, Lombardy, Italy |
| Coordinates | 45°49′N 9°16′E |
| Surface area | 0.35 square kilometres |
| Max depth | 8.6 metres |
| Surface elevation | 374 meters |